Frimorife offers surveying, planning, design, installation and maintenance in any industrial and commercial sector which are all personalised to your needs, to give the best worldwide service in refrigeration and air conditioning.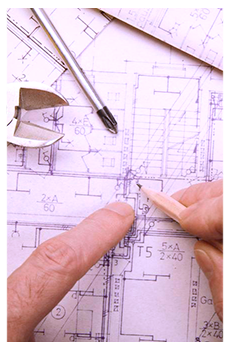 Project Surveying
At Frimorife each project is defined based on our clients' needs.
Our services are always made according to the technical and constructive possibilities available, complying with the current regulations and applying the most rigorous quality controls.
At Frimorife we establish project surveying according to each of our client's needs, marking the objectives of the general planning, analysing the machinery's requirements and pointing out the conditions that the premises must meet to be able to install the cold systems adequately.
---
We have a total of 4 engineers in the industrial cooling department who are absolutely qualified in the sector and are always in continuous training. They are in charge of providing the best solutions for our clients.
Tailor-made installations
Highly qualified professionals make up our installation teams at Frimorife.
Our assembly team has the latest technology in machinery and tools necessary to accommodate any type of installation whatever its size.
Our long working history carried out back us. The Frimorife installation team is made up of professionals with vast experience in the sector, who develop the projects which are coordinated properly by our team of engineers throughout the different phases of the assembly, according to technical details agreed in the preliminary study.
Quality Management
Maintenance, monitoring and optimum control.
The quality of Frimorife's maintenance service is unbeatable thanks to the years of experience and the hard work of all our employees.
At Frimorife we offer quality maintenance, monitoring and optimal control of installed cold systems and equipment, fault notification, immediate attention. A complete maintenance service that will ensure that your refrigeration systems are in perfect conditions at all times and in accordance with the current mandatory regulations.
---
Remote control of refrigeration facilities, 24-hour service, supervision and online control. RemoteFrí
Technical assistance
Reliability, quick availability and quality.
Reliability, fast availability and quality are the guidelines set by our technical service. At Frimorife we provide technical support to any facility, both our own and others.
Our team will monitor and repair the fault as quickly as possible with all the guarantees, ensuring that the equipment is in perfect working order.
Our years of experience and constant updating allows us to offer quick, top-quality professional technical assistance, so that your industrial cooling equipment, cold rooms or air conditioning systems, are always operative and at maximum potential.
Our greatest satisfaction is solving our customers' problems, no matter if you call on a Saturday or Sunday, or even if it's the first time you call us... we'll be delighted to take care of you.